Center for Domestic Peace (C4DP) is a non-profit organization that serves Marin County. They lead a comprehensive community effort to eliminate domestic violence and provide services and programs to protect and enhance victim safety. I collaborated with them to redesign their marketing materials and create new brand guidelines.
In 2010, C4DP rebranded with a new logo but lacked the resources to update their marketing collateral. Although they had guidelines regarding logo usage, they wanted to revamp their brand to appear more professional and polished. Ultimately, their goal was to increase recognition and gain larger donations.
I presented two moodboards to the Executive Director and the head of Community Relations. While C4DP wished to preserve the logo and the teal color, which was prominently used on their website and existing branding materials, I used additional accent colors and graphic elements to demonstrate two distinct directions that could be taken.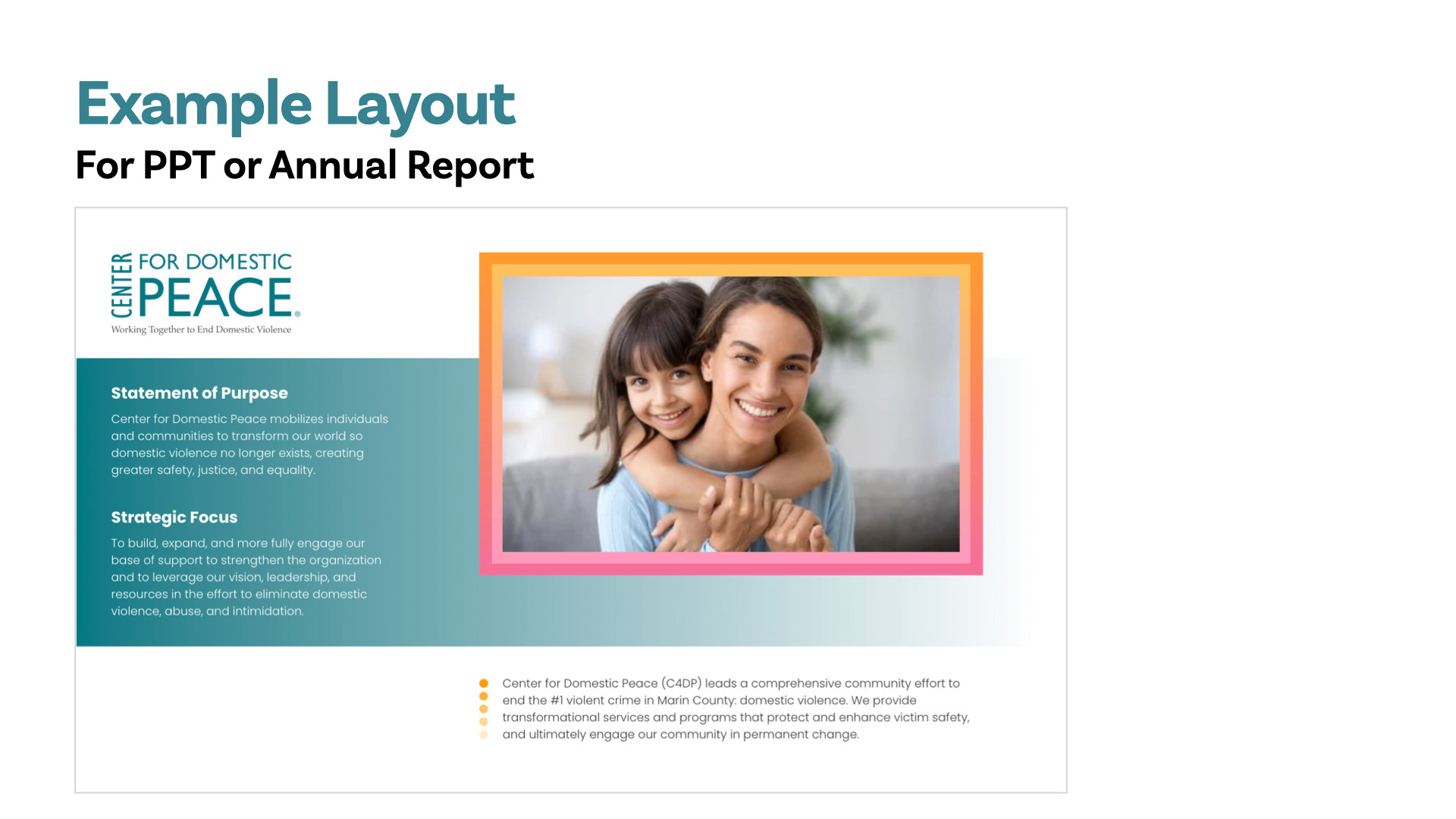 After reviewing with their team, they ultimately decided to go with Option 1. They liked that it portrayed C4DP as a strong and contemporary non-profit. Based on this decision, I created a comprehensive brand guide that includes a summary of the organization and its mission.
Furthermore, I developed templates in Canva and Constant Contact to easily facilitate the creation of new, on-brand content to be used by the marketing team.